Cuatrecasas advises the Cosentino Group on the Declaration of Regional Interest of the expansion of its industrial park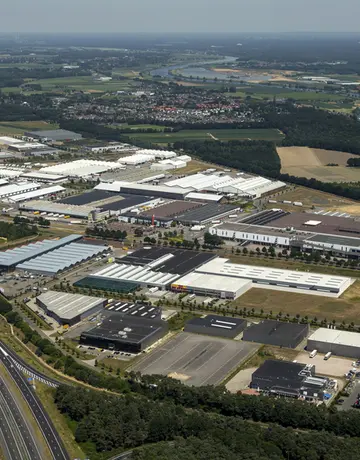 Cuatrecasas has advised the Cosentino Group on preparing an urban development proposal and on processing the project to consolidate and expand its industrial park in Almería. The urban development process, which will add approximately 1.3 million sqm to the almost 1 million sqm that the multinational already has in operation, has received a Declaration of Regional Interest (DIA) from the Regional Government of Andalusia. Before its official approval, the proposal had passed all the urban planning requirements, including a strategic environmental assessment.
The project, which was already considered to be of strategic interest (DIE) in 2019, involves a €719 million investment over a 10-year period and the creation of over 700 direct jobs and almost 2,000 indirect jobs. The expansion of this industrial park will add over 123 hectares to those currently occupied by the group, bringing the total area to 269 ha. Part of the land will support the firm's waste management facility and other uses and activities compatible with the regime protecting land from development.
With this transaction, Cosentino consolidates its facilities in a framework of legal security for urban development, on a permanent basis.
It will enable the company to continue with its growth strategy and meet the growing demand for its Dekton® and Silestone® products on the international market. Sustainability and circular economy are an important part of the project, considering the action on waste recovery and reuse, and other environmental initiatives.
The Cuatrecasas team from the Seville office Public Law Practice advising on this transaction was led by lawyer Daniel Fernández, with the collaboration of Joaquín Lozano on the environmental concerns.