Capboard, Clynx, DIVE Medical, Gocleer, Guzzu and Linking Realities, the new startups selected by Cuatrecasas Acelera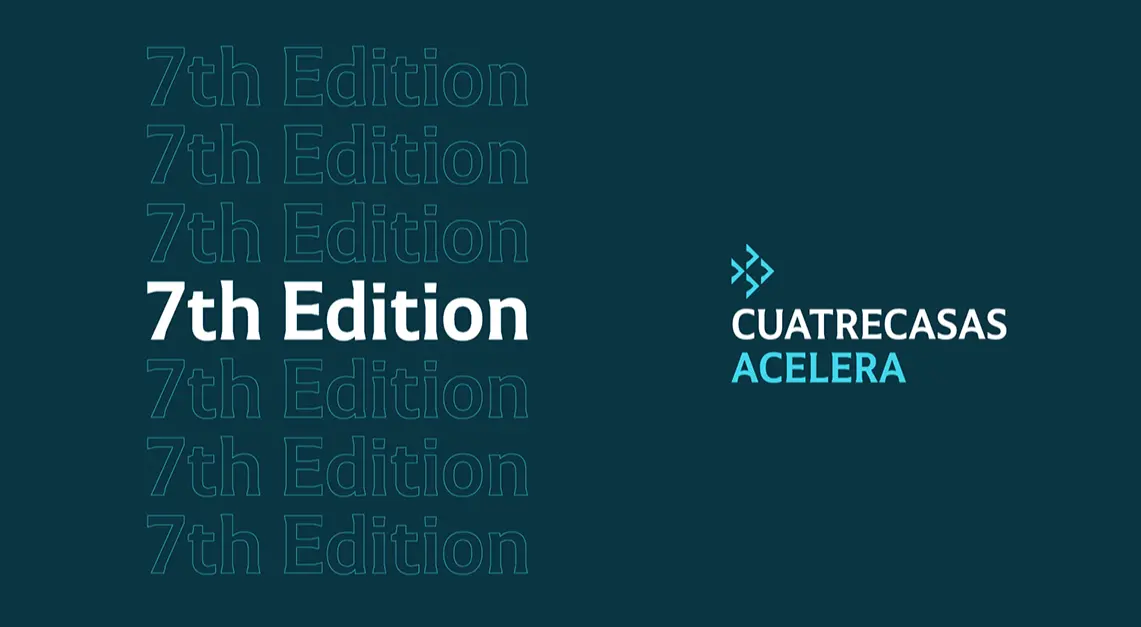 Six startups focused on the legaltech, healthtech, energytech and Web 3.0 sectors have been selected for the seventh edition of the Cuatrecasas Acelera accelerator program, from over 100 applications received from Spain, Portugal and Latin America. This year's new development is the incorporation of a Portuguese startup for the first time.
The startups will meet on October 18 and 19 in Barcelona to participate in the first boot camp of this new edition. A meeting in which they will start to work on developing their projects together with the legal and business mentors who will accompany them throughout the program. They will also have the opportunity to meet some of the participants from previous editions in the afterwork alumni reception organized to close the first day of training and networking.
In the second part of these sessions, which will be held in Madrid on November 22 and 23, the entrepreneurs will continue to benefit from the firm's mentoring through various seminars given by partners and lawyers specializing in the main areas of business law, including classes on tax, labor and intellectual property law and a mock negotiating session with investors.
With a view to consolidating and gaining traction for their projects, the participating startups will be able to validate their business models in the different boot camps and identify any legal challenges arising from the application of technologies used to drive them. In addition to dealing with legal matters, other aspects of business will be covered such as cybersecurity, growth hacking, UX/UI design, fundraising and finance, sales, communications and corporate culture. Participating in these sessions will be some of the main venture capital representatives on the international stage, CEOs from leading global companies and experts with long track records in the startup sector such as Carles Grau, who headed Mobile World Capital from 2017 to this year.
In line with the fields of activity of the selected startups, the program's team of legal mentors will be made up of the following Cuatrecasas partners and lawyers: Miguel Sánchez Monjo, expert in finance and fintech; Rebeca Rodríguez, specialist in insurance regulation; Elisabeth de Nadal, advising on ESG matters; Elena Cuatrecasas, Ariadna Casanueva and Joana Silveira Botelho, experts in pharmaceutical and digital health regulation; Alejandro Negro and Sónia Queiroz, specialist in intellectual property; and Isabel Gandoy, expert in M&A and venture capital.
Selected projects
CAPBOARD (Legaltech–Spain): seeks solutions for the digitalization of private equity companies, providing companies with software to facilitate the management of funding rounds, shareholders, documents and incentive schemes.
CLYNX (Healthtech–Portugal): makes physiotherapy an enjoyable and motivating experience for patients, while helping clinics to enhance their responsiveness and unlock a new source of income.
DIVE MEDICAL (Healthtech–Spain): develops medical devices for the fast and accurate testing of sight in all types of patients, including the non-cooperative, i.e., preverbal children and people who cannot cooperate for neurological reasons. Its technology is based on eye tracking and artificial intelligence.
GOCLEER (Insurtech–Spain): a mobility platform integrating insurance distribution for people and their cars, bicycles, scooters, motorbikes and more.
GUZZU (Web 3.0–Spain): founded in Barcelona at the end of 2021, it is a pioneer in exploring the potential of Web 3 in the music industry through digital merchandising (NFTs).
LINKING REALITIES (Web 3.0 – Spain): enhancing the interoperability of Web 2 and Web 3 through avatars that automatically adjust to any style of platform.
Cuatrecasas Fast Track
After four annual editions of Cuatrecasas Fast Track, last May we launched a new call for applications that will remain open all year round for the best international scaleups to apply to the program to design, co-create and develop pilot projects in collaboration with the firm. To apply to join the program, the projects must meet one of the following challenges: maximize collective knowledge in the firm; foster productivity and efficiency in the legal sector through automation systems; create smart contracts applicable to business through the use of blockchain technology; and develop solutions that enable digitalization of the relationship and improve collaboration with the client to encourage customer engagement.
Since the launch of this open call, the first startup to join the program was Foot Analytics, a platform that enables companies to register and analyze in real time how people interact in the workplace. This allows the different areas (facility managers, security and human resources) to launch actions and make decisions based on data collected through the Wi-Fi network, aimed at improving user experience in offices and reinventing the way to understand corporate space.
Cuatrecasas Fast Track registration form:
https://acelera.cuatrecasas.com/programa-fastrack/