Cuatrecasas holds latest edition of El Compendio, an annual conference at which firm welcome its new hires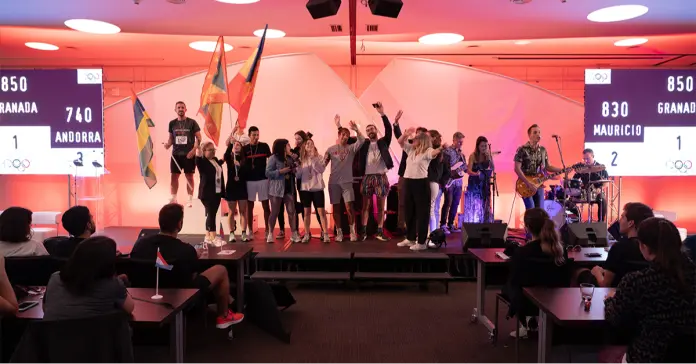 The latest edition of El Compendio brought together 204 new hires from all practice areas and departments that joined the firm over the year. From October 18 to 20, the firm held its annual conference in Sitges, which is aimed at communicating the firm's history, values and corporate culture to the new hires and at enabling them to strengthen ties with their colleagues.
At this 27th edition, there were attendees from our offices in Barcelona, Bilbao, Bogotá, Girona, Lima, Lisbon, Madrid, Málaga, Mexico, New York, Porto, Palma de Mallorca, San Sebastián, Santiago, Seville, Valencia and Zaragoza. The attendees participated in various sessions and activities that enabled them to strengthen cohesion and to learn in depth about the basic pillars on which the Cuatrecasas philosophy is based, ranging from ethics and good governance to the principle of equal opportunities and diversity, and to commitment to innovation and continuing professional development. Also discussed were the professional challenges faced by new hires while carrying out their tasks.
Over the course of this intense and enjoyable three-day conference, there were talks by several of the firm's directors:
Rafael Fontana
and
Javier Fontcuberta
, respectively, senior partner and managing partner; Núria Martín, human resources director; Anabel Campo, assistants director;
Carlos Gallego
, Legal and Compliance partner; and Javier Castrodeza, alumni partner of the firm. Other top-level speakers participated in the conference, discussing the future challenges facing the firm and remembering historic cases in which they had participated. There were also outdoor activities, with the new hires working in teams to participate in the Compendio Games.
This year, the Cuatrecasas School of Law included Sandra Sánchez, business controller, and the lawyers
Íñigo Egea
,
Fernando Lança
and
Cristina Vila
as directors of El Compendio. They had a key role of improving the new hires' knowledge and technical skills, and helping to generate a sense of belonging and collegiality.