Cuatrecasas closes two new editions of Exchange Program promoting knowledge exchange between Latin American and Spanish offices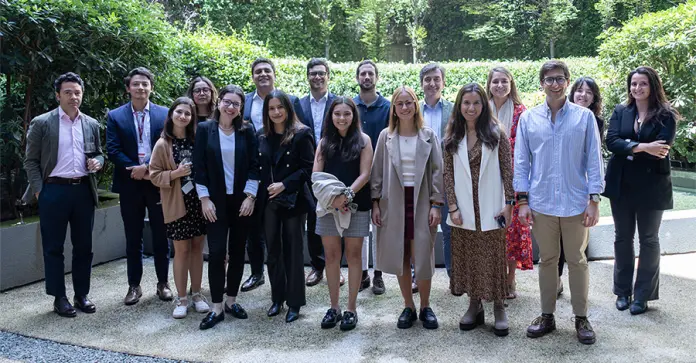 Cuatrecasas has successfully held two new editions of its Exchange Program at its Barcelona and Madrid offices, once again granting all its associates in Latin America that joined the firm last year the opportunity to spend a week with their counterparts in Spain.
These meetings, held in June and July, are aimed at promoting the professional development of the firm's new lawyers in Latin America, as well as improving their knowledge of the firm's operation and functioning. The program involves a week of activities focused on facilitating their integration in the organization and on promoting networking between experts from the different countries where the firm operates.
Different sessions were held to provide details on each practice area in which Cuatrecasas offers services, its Knowledge and Innovation Group, its support staff departments, as well as to discuss the firm's main challenges and opportunities. The associates from Chile, Colombia, Mexico and Peru, in collaboration with their counterparts in Spain, had the opportunity to attend various workshops led by the firm's specialists where they could learn how to improve their professional skills and their personal brand.
Both editions of the program offered group activities and dynamics, enabling the participants to strengthen ties and share experiences with colleagues from different practices and offices in an informal setting.