Cuatrecasas, committed to the Sustainable Development Goals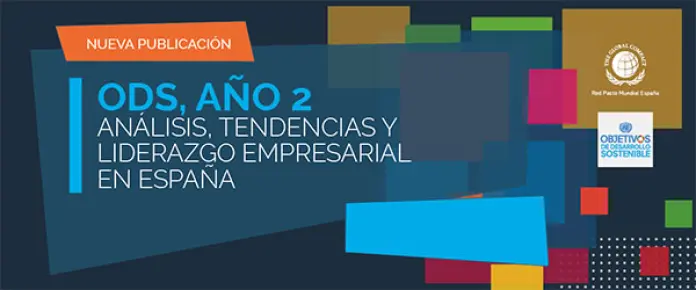 Red Española de Pacto Mundial ha celebrado en la sede de Cuatrecasas en Madrid el segundo aniversario de la aprobación de los Objetivos de Desarrollo Sostenible (ODS).
Poner fin a la pobreza, proteger el planeta y garantizar que todas las personas gocen de paz y prosperidad. Estos son los valores que promueven los 17 Objetivos de Desarrollo Sostenible (ODS) aprobados el 25 de septiembre de 2015 por la Asamblea General de la ONU y promulgados por un total de 193 países.
Con motivo del segundo aniversario de la aprobación de los ODS, Red Española de Pacto Mundial celebró en Cuatrecasas un evento en el que participaron representantes de importantes empresas como Vodafone España, Enagás, Repsol, Red Eléctrica España, Mahou San Miguel, Telefónica, Grupo Antolín o Calidad Pascual; además de instituciones como el ICEX España o representantes del Gobierno como el secretario de Estado de Cooperación Internacional para Iberoamérica y el Caribe, Fernando García Casas o el embajador en Misión España para la Agenda 2030, Juan Francisco Montalbán. 
Una sesión que fue inaugurada por el director general de la oficina de Madrid, Fernando Bernard, y en la que se presentó la guía 'ODS año 2. Análisis, tendencias y liderazgo empresarial en España'. Este documento ofrece un análisis sobre las medidas que las empresas que conforman del IBEX 35 están implantando para convertirse en embajadoras de los ODS, y en el que se explica que el 74% de estas firmas ya incluyen un compromiso expreso con los ODS en sus memorias de sostenibilidad. En este sentido, Cuatrecasas suscribió en 2002 los 10 Principios del Pacto Mundial de las Naciones Unidas y aspira a convertir el ejercicio de la abogacía en una palanca de transformación para nuestros clientes, el equipo humano y el entorno.
El evento, al que asistieron cerca de 200 personas, puso el foco en la innovación como garante para conseguir la implantación de los ODS en el mundo empresarial para conseguir de este modo su integración a gran escala y a nivel global. En este contexto, la Red Española de Pacto Mundial también presentó una nueva herramienta online que, basada en el esquema propuesto por la guía SDG Compass, ayudará a las entidades interesadas a integrar los ODS a corto y largo plazo.