Cuatrecasas advises Natixis on the financing granted to VGMobility for three of its projects in Bogotá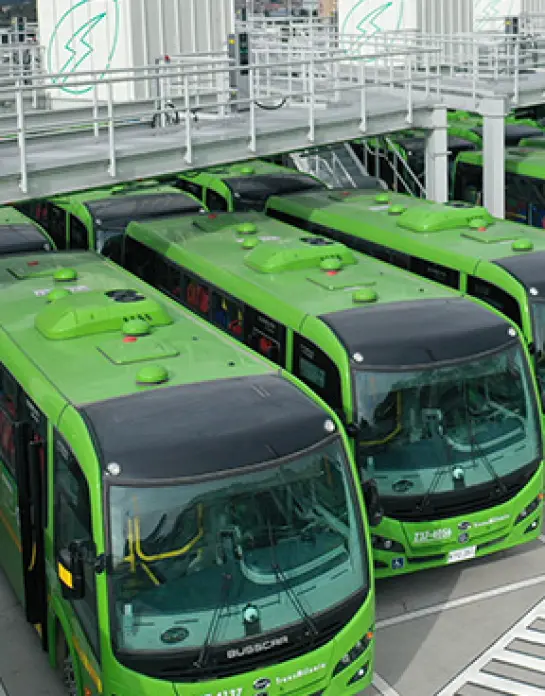 Cuatrecasas has advised Natixis (New York Branch) on the €95 million financing granted to VGMobility S.A.S. for the Fontibón, Perdomo and Suba projects, three initiatives that are part of the provision of electric buses for the Integrated Public Transport Network of Bogotá (SITP). This financing will enable the company to further develop strategic projects in Colombia and other Latin American markets.
In these three projects, VGMobility delivered 406 electric buses to SITP and built a modern, 33,000 m2 bus yard and repair shop for the maintenance, cleaning and charging of the electric vehicles. The company expects the delivered vehicles to produce savings of 30,000 tons of CO2 annually, the equivalent to planting 180,000 trees per year.
In addition, with this electric fleet Bogotá positions itself as the Latin American city with most electric buses in circulation, ahead of other cities in Chile and Mexico that are equally committed to the transition to clean energy.
With regard to this transaction, Manuel Quinche, managing partner of the Cuatrecasas office in Bogotá, emphasized that "the closing of this financing shows the trust of foreign financial institutions, such as Natixis, and important global and regional players, such as VGMobility and Vitol, in project development in Colombia, particularly sustainable projects that are essential for energy transition."