Cuatrecasas concludes Interoffice Debate Tournament of 2022 Mentor Plan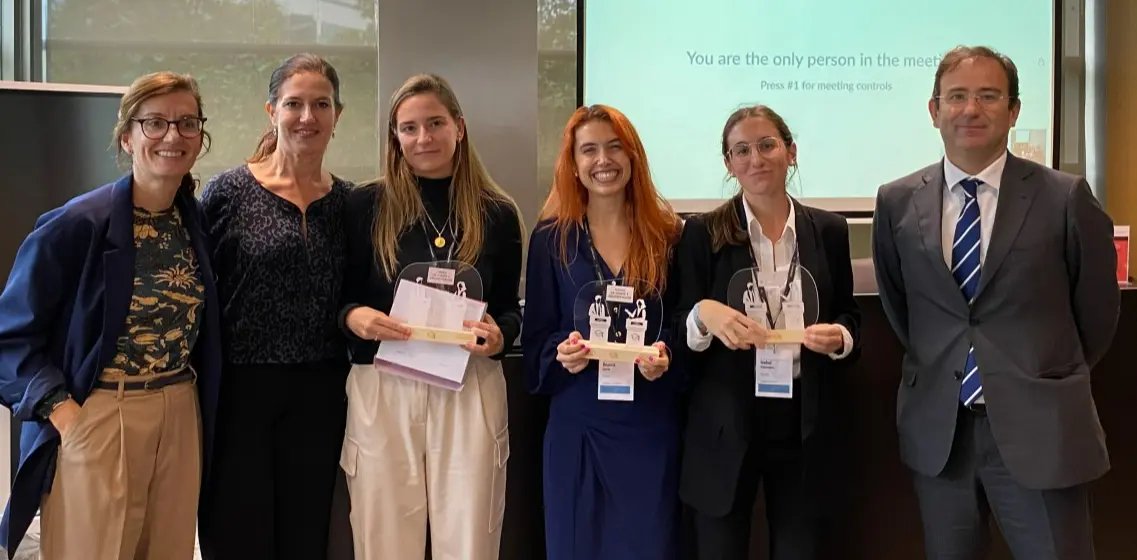 This January, Cuatrecasas launched a new edition of its Interoffice Debate Tournament, with the support of its Knowledge and Innovation Group and the Cuatrecasas School of Law. As part of the Mentor Plan, this highly practical training program is intended for the trainee lawyers and junior associates from all practice areas and last year's new hires.
The tournament's organizers seek to improve the public speaking and reasoning skills—key aspects for contract negotiation and representation in court proceedings and arbitration—of the firm's newly arrived lawyers. This year the competition featured several rounds by Zoom video and concluded with the semifinals and finals being held in person at the firm's Barcelona headquarters on October 20.
After deliberation by the jury—made up of Cuatrecasas lawyers Antonio Carreño, Isabel Gandoy and Nuria Nicolau—the 2022 Interoffice Debate Tournament winners were announced: Blanca Aguilar, Beatriz García and Isabel Valenciano. A well-deserved victory.
In a year when the competition has been particularly close, participants Rocío Ágreda, Josu Andoni Eguiluz, Gonzalo Larrea, Victoria López, Carles Merino, Sharon Numhauser and Ronny Vaisman reached the final stages, demonstrating the highest level of skill.