Cuatrecasas joins REDI to promote best practices in LGBTI inclusion and diversity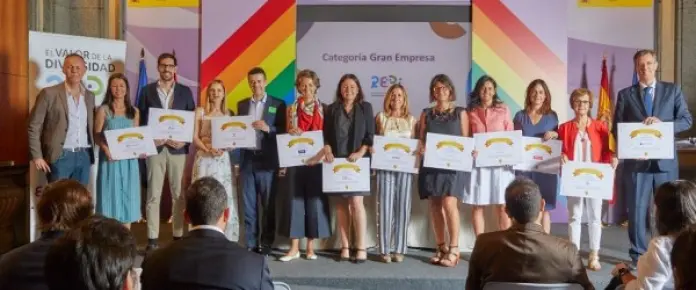 Cuatrecasas joined REDI (Business Network for Diversity and Inclusion) to promote best business practices for the inclusion of its LGBTI employees. Cuatrecasas is in the network's large enterprise group with Baker McKenzie, BNP Paribas, Correos, KPMG, Nielsen, Oracle, Repsol, Telefónica, Uber and Vodafone. Also, Mercer, Oliver Wyman and Rebold joined the medium enterprise group, and Black Panther, Biolimpcs, Brainsigma, Exero Soluciones, Invesyde, RED Capital Partners and Trivu joined the small enterprise group.
Ignacio Sola, general director for equal treatment and diversity of the State Secretariat for Equality, welcomed the audience and underlined that "the improved legislative framework and the existing public-private partnerships evidence the Government's commitment to promoting equal treatment and diversity."
Marta Fernández Herraiz and Óscar Muñoz, REDI's co-directors, emphasized REDI's success with only a 1-year history. REDI has over 50 member companies and it has extended best practices in diversity and inclusion. REDI has also achieved great visibility in the media. REDI's co-directors invited the audience to join a 400 person group marching together in the national LGBTI pride rally on Saturday, July 6, in Madrid.
Finally, the representatives from the Italy and Netherlands embassies in Spain, from Casa de México, and from the General Sub-Directorate for Equal Treatment and Non-Discrimination had a debate on "international business networks and LGBTI diversity."