Alfonso Ugarte will serve as a resident partner in New York, joining the Cuatrecasas team made up of Antonio Baena, Diego Pérez and Ignacio Inigo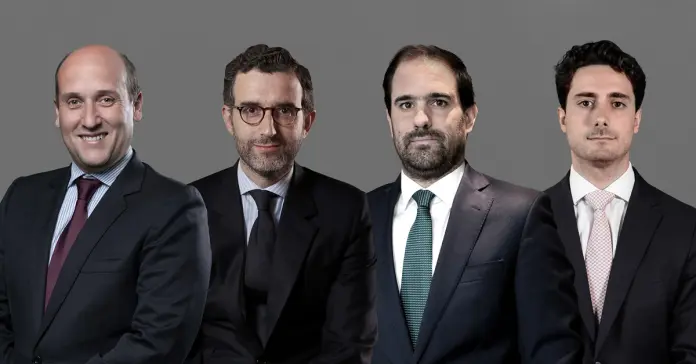 Ibero-American law firm Cuatrecasas has transferred Chilean lawyer
Alfonso Ugarte
to New York to head the Latin American M&A, Finance and Special Situations Practice in the United States and Canada.
The inclusion of Ugarte as resident partner at the US office is to promote new, important business opportunities in international investments for the firm, particularly for the Chilean, Colombian, Mexican and Peruvian markets, where Cuatrecasas has its own offices.
Ugarte joins a team already made up of M&A partners
Antonio Baena
and
Diego Pérez-Yarza
, and to which will also be joining this September associate
Ignacio Inigo
, a specialist in restructuring, distressed transactions and finance, with previous experience in London and New York. Together with Alfonso Ugarte, he will promote the practice from the US.
Antonio Baena | Corporate and M&A partner
Specialist in crossborder M&A transactions, Baena is an expert in corporate matters and the securities market, and has advised clients on public offerings and takeover bids. He regularly advises Spanish and international companies—mainly private equity and investment funds, and listed companies—on crossborder transactions. His participation in wide-ranging transactions includes the energy, industrial, finance, real estate and consumer sectors.
Alfonso Ugarte | Corporate and M&A partner
Specialist in M&A, Ugarte advises national and international investors on multijurisdictional transactions and entrepreneurs on public and private transactions in many sectors, including banking, infrastructure, mining, retail and technology. He also advises debtors and creditors on structured finance transactions, restructuring and insolvency reorganization processes, and distressed financing.
Diego Pérez-Yarza | Corporate and M&A partner
Specialist in crossborder M&A transactions, Pérez-Yarza advises industrial companies and private equity funds. He has extensive experience in investment and joint venture agreements, and business group restructuring.
Ignacio Inigo | Associate specializing in restructuring and distressed debt
An expert in national and international debt restructuring and refinancing, and financing transactions using different structures, including corporate, acquisition and project finance. Inigo is also experienced in distressed transactions; and the acquisition and sale of credit and asset portfolios and single names.