Cuatrecasas Experto Legal AI (CelIA) drafts and reviews legal documents, and quickly locates relevant legal information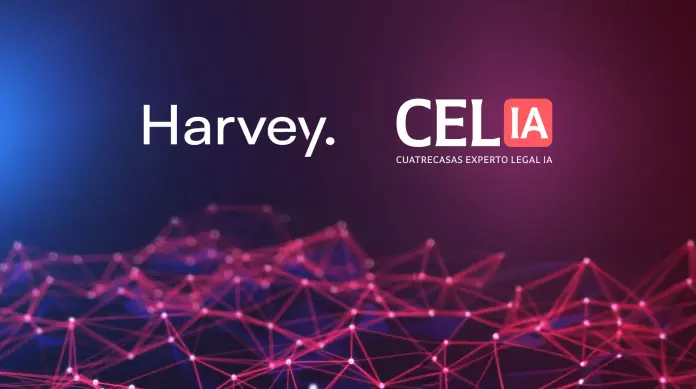 Cuatrecasas is launching an innovative tool that applies generative artificial intelligence (AI) to legal services, thus enabling the drafting and analysis of documents and the retrieval of legal information for the firm's different practice areas. Developed with Harvey under the name of Cuatrecasas Experto Legal AI (CelIA), this new project is based on the use of large language models (LLM) and is supported by OpenAI and GPT-4 technology.
CelIA has a specific legal training centered on LLM prepared to identify word associations, create texts and suggest changes that considerably improve the AI technology language with which Cuatrecasas has worked up until now. The firm has recently carried out a pilot test with over 100 lawyers to observe the many benefits that this technology can contribute on a daily basis, with extremely rapid responses—in seconds—to legal questions or even regarding complex 400-page contracts. This program also takes us one step further in the work previously carried out with AI, including personal data anonymization in knowledge management system documents, text revision in due diligence processes, and the swift drafting of contracts and legal documents.
In view of the positive results, and taking into account the importance of a rigorous review of all the content created by CelIA—particularly in the first months of operation—Cuatrecasas has started a training phase for its lawyers that will ensure an optimal development and use of the program.
Francesc Muñoz, CIO at Cuatrecasas, comments: "Generative AI is going to be a qualitative leap for Cuatrecasas and the entire industry. This support tool is certainly a co-pilot for our lawyers, which will allow us to increase our added value for clients and enhance our services even more."
Generative AI is transforming our society and gaining ground in the legal industry as a great ally for business development. Thanks to its ability to combine unstructured data in information searches, lawyers will find their work enhanced, but in no way replaced. This will free up time to concentrate on tasks where the human factor is essential, particularly those such as structuring transactions, negotiating complex agreements and conducting risk analysis that require specialist knowledge and decision-making expertise.
Cuatrecasas continues to demonstrate its firm commitment to innovation as a strategic priority. It aims to maintain its position among the leading law firms that implement these new technologies as a key tool to being more productive, contributing added value to legal activities, reducing risks and, above all, providing the best possible service for its clients, who will also benefit from generative AI by obtaining more innovative, effective and rapid solutions.