Hugo Nunes, Serena Cabrita Neto and Sofia Gomes da Costa are the new equity partners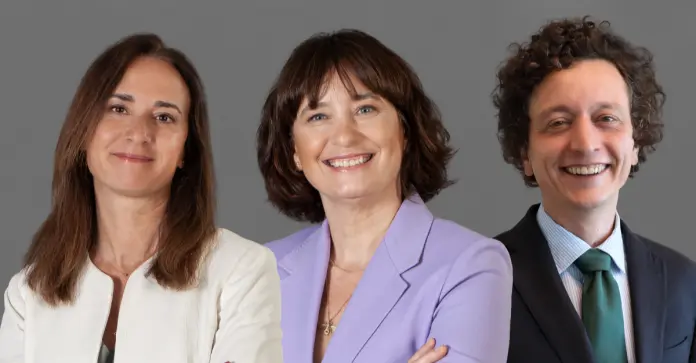 Hugo Nunes advises clients on the development of real estate projects at all stages of the value chain, from design, planning, structuring and negotiating the transaction, licensing and construction, to marketing and management. He has many years of experience in residential, tourism, commercial, industrial, logistics, agroforestry, and equipment and infrastructure projects, and has advised developers and investors from around the world as well as national and international public institutions.
Serena Cabrita Neto has about 25 years of experience and has written several tax law publications. She is particularly involved in tax litigation and is certified as a specialist tax lawyer by the Portuguese Bar Association. Serena is a tax arbitrator at CAAD - Administrative Arbitration Center, and a guest lecturer at the Portuguese Catholic University School of Law in Lisbon.
Sofia Gomes da Costa has over 25 years' experience. She works in crossborder investment transactions and real estate portfolio management. Her specific experience is in advising on and structuring large real estate portfolio transactions—including forward funding and forward purchase, guaranteed income acquisitions, sale and leaseback, turnkey contracts. This involves advising investors and developers during planning phases, on financing real estate transactions and on structuring and implementing investment structures.
In Portugal, the Cuatrecasas tax team now has six partners and the real estate and town planning team has four.
"These new partners have boosted our legal advisory capacity in the tax and real estate and town planning practice areas in line with our strategic plan," says
Nuno Sá Carvalho
, managing partner of Cuatrecasas in Portugal.
Today, Cuatrecasas already has 275 professionals in Portugal and more than 1,800 around the world.