Private equity continues to drive activity and reaches €3 billion mark in 2019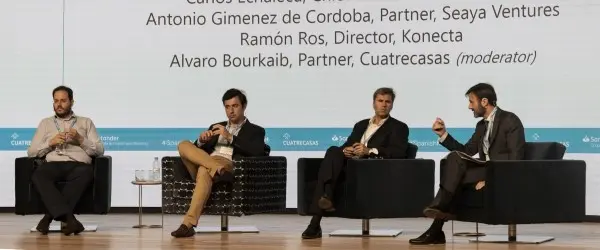 A report carried out by Mergermarket, a leading provider of M&A data and artificial intelligence, indicates that in the first quarter of 2019, Spanish private equity continued to be active, with buyouts in the region reaching €3 billion (18 deals) and stock market launches reaching €2 billion (7 deals), up from €1.3 billion in buyouts and €1.5 billion in stock market launches in the fourth quarter of 2018. A favorable environment for investment and high liquidity has driven private equity dealmaking, continuing on last year's strong performance when both buyouts (€23.8 billion) and stock market launches (€16.3 billion) reached their highest market values on Mergermarket record. The findings were explained in the twelfth edition of Spanish M&A and Private Equity Forum organized by Cuatrecasas and Banco Santander, which took place on June 13 in Madrid.
So far this year, Spain has only closed two deals worth €1 billion, compared to seven in the same period of 2018. Deals targeting companies in consumer-related sectors (DIA, and Alfonso X el Sabio University—acquired by the British private equity firm, CVC Capital Partners—) and telecommunications (Hispasat) have helped drive up market values.
Jonathan Klonowski, research editor (EMEA) for Mergermarket, commented: "Despite healthy levels of private equity investment, Spanish M&A fell somewhat short of recent years, in line with figures seen across Europe."
Juan Orbea, head of M&A Iberia at Santander, commented: "We see continued interest from investors in the Spanish M&A market. Sectors such as renewable energies and infrastructure still drive a good part of the activity. In the mid-market segment, there are a number of innovative, fast-growing companies that could be close to coming to market."
Inbound M&A made up the bulk of the first quarter's activity, with 47 foreign-led transactions worth €5.6 billion. Outbound activity, on the other hand, has not been as prolific, with only €259 million recorded across 19 deals, the lowest quarterly value since the fourth quarter of 2017 (€232 million, 19 deals). Uncertainty surrounding Spain's political future and a mixed economic outlook appear to have been key to the downturn.
Cuatrecasas partner, Javier Villasante, commented: "Although the number of transactions in recent months may not seem as high as in recent years, we still see a lot of activity and foreign investors are as active as ever. High multiples, lack of targets and stiff competition between private equity firms, and aggressive strategic buyers outscore political uncertainty and regulatory environment as the biggest challenges to closing deals."