Cuatrecasas advises investment fund manager Carlyle on a bond issuance to finance the purchase of a stake in TCBuen and TLBuen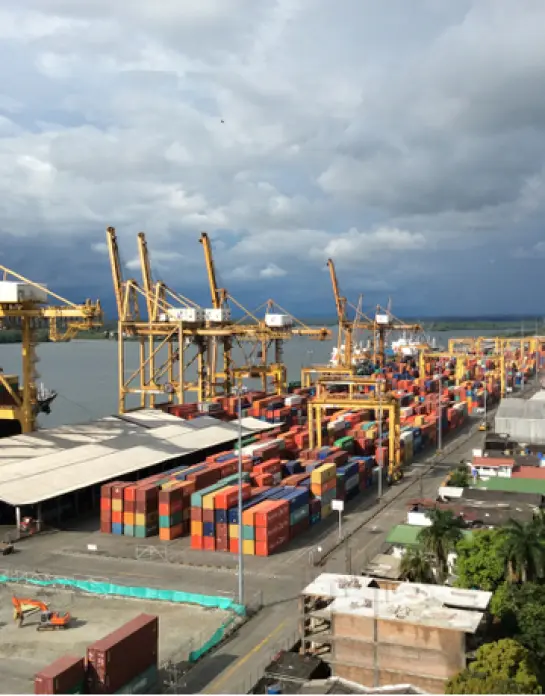 Cuatrecasas has advised private equity firm
Carlyle Global Credit Investment
Management on structuring a private bond issuance subject to New York law—through a trust managed by Colombian Infrastructure Equity Fund (CIEF)—to finance the acquisition of a 32.13% stake in Sociedad Portuaria Terminal de Contenedores de Buenaventura TCBuen S.A. (TCBuen) and a 50% stake in Terminal Logístico de Buenaventura TLBuen S.A.S. (TLBuen).
The Carlyle Group is one of the world's largest and most diversified investment firms, with $325 billion in assets under management in three business segments and 498 investment vehicles. Carlyle's Global Credit infrastructure credit fund—one of the most important in the segment—financed the acquisition, positioning itself in the Colombian infrastructure sector and as a strategic ally in transport projects.
The transaction involved complex acquisition financing, structured around a private bond purchase agreement subject to New York law and a package of guarantees under Colombian Law, and that required the coordinated closure of the M&A simultaneously with the bond closure.