We present the Family Business Decalogue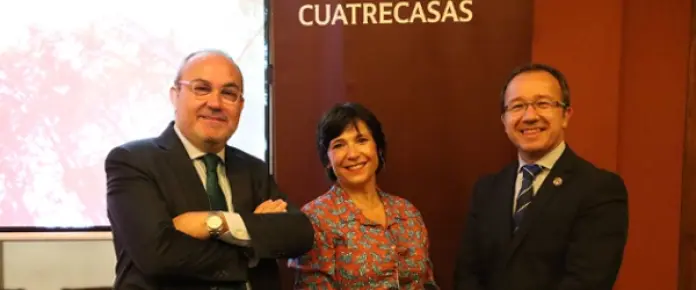 Javier Garanto, managing partner of the Zaragoza office, presented the Family Business Decalogue along with the Aragón Family Business Association (AEFA). The Zaragoza Chamber of Commerce, Industry and Services (the Chamber) hosted the event. AEFA's director, Jorge Esteban, and the director of the Chamber's Civil Service, Procurement and Legal Counsel Department, Paz Montenegro, participated as speakers.
The Decalogue provides 10 principles addressing three areas: (i) the family members' personal and property spheres, (ii) corporate governance and (iii) business growth. The event was mostly practical, and it allowed to issue recommendations relating to each of the 10 principles to improve corporate governance for family businesses and business families.
During the conference, Javier Garanto showed the need to act on three fronts: anticipating conflicts, planning the allocation of power and professionalizing management. At the end, we handed copies of the document published by Cuatrecasas to the audienc