Cuatrecasas cCuatrecasas counsels Partners Group on Rovensa acquisition, with an enterprise value of around €1bn ounsels Partners Group on Rovensa acquisition, with an enterprise value of around €1bn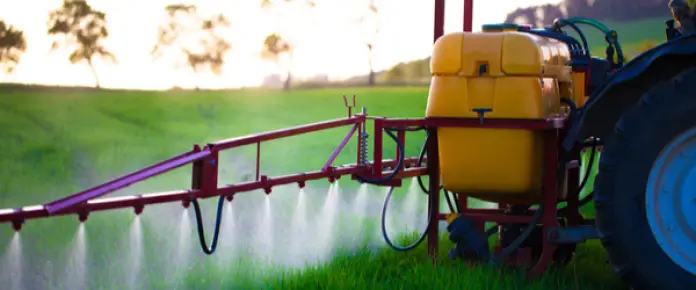 Cuatrecasas has advised Partners Group on the acquisition of a major equity stake in Rovensa (formerly Sapec Agro Business), a leading provider in the agrochemical industry that belonged to Bridgepoint since 2016. The transaction values Rovensa at an enterprise value of around €1 billion.
The Partners Group is one of the largest private equity investment managers in the world. Rovensa is a leading provider of specialty crop nutrition, biocontrol and protection products.  The goal of Rovensa's portfolio of agricultural solutions and technologies is to help farmers enhance crop yields and provide food security. Founded in 1926 and headquartered in Portugal, the company sells its products in more than 70 countries, has offices in 23, and owns factories, research centers, and laboratories in Portugal, Spain, France, Ireland, and Brazil, with an annual revenue of approximately €360 million.
Cuatrecasas worked alongside the global law firm headquartered in the US Ropes & Gray LLP on the deal. Cuatrecasas counseling, which involved the Lisbon, Madrid, and Valencia offices, was coordinated by the Lisbon office's M&A and private equity partner Mariana Norton dos Reis and included the associates in the same department, Francisco Martins Caetano, João von Funcke, and Ana Álvarez, as well as a large team of partners from the Public and Regulatory, Banking and Finance, Intellectual Property, Labor, Fiscal, Real Estate, Litigation and Competition departments, including Duarte Abecasis and María José Guillém in the Public and Regulatory Agro-Food department, and Manuel Requicha Ferreira and Agustí Cerdá, in the Banking and Finance department. The Ropes & Gray team was led by private equity transaction partners John Newton and Kiran Sharma in London.
Cuatrecasas provided legal support in the competitive selection process, coordinating the due diligence across jurisdictions, and counseling in the negotiation of the purchase. The transaction was highly complex, not only because the Rovensa Group has a presence in many jurisdictions, but also because of all the regulatory aspects inherent to the agro-food industry, because it was a highly competitive process, and because of the impact of the COVID-19 pandemic.
This is the year's largest transaction in the agro-industrial sector in Portugal, and it has been closed at a time when, due to the coronavirus pandemic, the mergers and acquisitions market has suffered significant drops in value and volume.
Cuatrecasas is one of the most active legal firms advising on mergers and acquisitions, and every year achieves leading positions in the M&A rankings published by financial information agencies such as Mergermarket, Transaction Track Record, and Bloomberg, among others.