The lawyers from Rico, Robles y Libenson (RRL) operate under the Cuatrecasas structure and brand name from January 1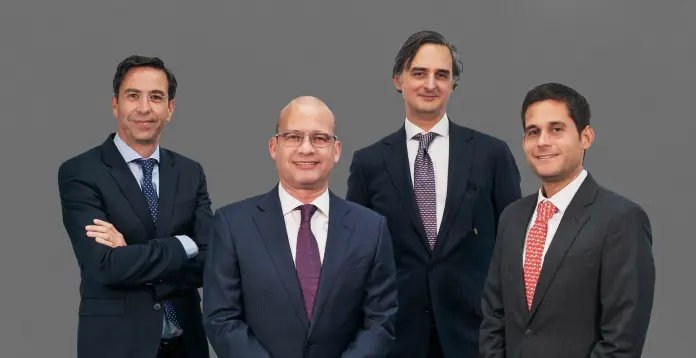 Cuatrecasas and the law firm Rico, Robles and Libenson (RRL) have signed an agreement to merge their teams in Mexico and operate under the Cuatrecasas structure and brand name. This agreement, approved by the Cuatrecasas Extraordinary Partners Meeting last December 22, will enable both firms to strengthen the capabilities of their teams and reinforce the Cuatrecasas position in the Mexican legal services market.
On January 1, 2023, RRL's four partners,
Juan Pablo Rico
,
Gustavo Robles
,
Iván Libenson
and
Andrés Bonett
became Cuatrecasas partners and joined the firm together with a team of over a dozen lawyers and support staff. The agreement brings the Cuatrecasas team in Mexico to over 50 people, including partners, lawyers and support staff.
With this operation, Cuatrecasas expects to create a benchmark firm in the Mexican market and the law firm model to hire for US and European investors and companies that need legal advisory services in transactional and regulatory matters.
For new partner Juan Pablo Rico, "the Mexican market is going through a period of consolidation in which the major law firms have sought to strengthen their capabilities in an increasingly competitive environment. For RRL it is an opportunity to build a law firm together that focuses on the quality of its work through customized attention and the partners' direct involvement in their assigned cases; that bolsters talent attraction and retention, with clear career paths in a strong organization of international standing; and that has access to a network of lawyers with a great depth of experience in the different practice areas."
Partner Gustavo Robles believes that "this is a unique opportunity to enhance our technical quality, experience, recognition, ability to work with international law firms and the work ethic of our team of partners and colleagues with the successful Cuatrecasas team, as well as with the standing, incremental know-how and tools of a multinational organization such as Cuatrecasas. The possibilities of increasing our value offer in the different practice areas and jurisdictions are many."
Partner Iván Libenson adds that "we identified significant areas of common vision in our conversations, including the importance of human warmth, professional growth, service quality, a collaborative disposition and global vision in the practice areas. Our integration is a medium-term strategy that coincides with our vision of developing potential; our goal is to repeat the success of our previous undertakings."
Cuatrecasas Senior Partner
Rafael Fontana
believes that merging RRL into the firm "will be an undeniable boost to the growth of Cuatrecasas in Mexico and the rest of Latin American jurisdictions where the firm operates. This is good news for our clients because we are adding a team of excellent professionals that provide top-quality advice, as well as for RRL clients because they will be able to receive a greater scope of services through our international, specialized and interrelated network."