The law firm climbed three positions from the previous year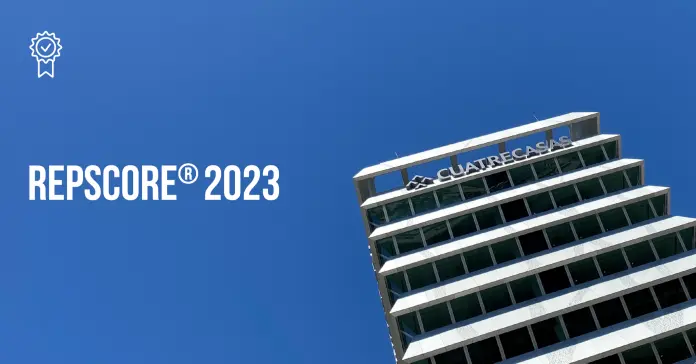 In the latest RepScore® study of brand names in Portugal, Cuatrecasas was identified as the second most important and reputable in the legal services sector, climbing three positions from the previous year.
This work was carried out by OnStrategy and released on January 23. Since 2009, the consultancy firm has been assessing the rankings and the associated emotional and rational reputation levels of more than 2,000 brands in Portugal. According to the firm, the final report is based on continuous field work throughout the 52 weeks of the year with more than 50,000 citizens online and in person/by phone. These people are representative of Portuguese society in terms of geographical distribution, gender, age, and education. In the case of law firms, the survey focuses exclusively on the corporate area, collecting responses from C-level executives.
The work is carried out annually in accordance with the ISO20671 (strategy and strength evaluation) and ISO10668 (financial evaluation) standards and assesses the attributes associated with brand awareness, importance, consideration, trust, admiration, preference, and recommendation. The brands are evaluated according to a 100-point scale.
OnStrategy's press release can be accessed here and the full table here.