We participate in the establishment of Europe's first global LegalTech hub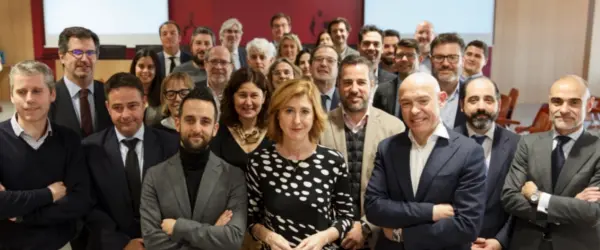 A group of large corporations, institutions, startups and law firms, including Cuatrecasas, launched Europe's first global LegalTech hub. This initiative arises from the need to integrate technology in the legal field, and it seeks to boost and give visibility to the legal sector's digital transformation.
According to Francesc Muñoz, Cuatrecasas Chief Information Officer (CIO), the hub will be an essential meeting point for companies, law firms and startups to further streamline their legal processes: "The work starts now with a clean slate. Today, we activate the lines of action. We must search for a shared working space, which will generate synergies among us."
The members of the new hub include PIMEC, Universitat de Barcelona, Cuatrecasas, Roca Junyent, Deloitte Legal, Across Legal, ETL, Jané Advocats, Cirial 180, Banco Sabadell, VLex Networks, AlterWork, Red Points, Bigle Legal, Validated ID, Signaturit and Pridatect. The hub is inclusive, cross-sectoral and global. The hub's first president will be Laura Urquizu, CEO of brand intelligence platform Red Points.