Aldo Reggiardo joins firm as new partner in Peru office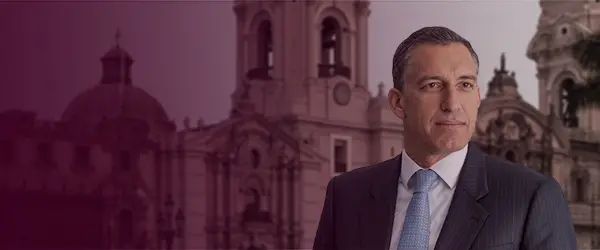 Cuatrecasas continues its international expansion and focus in Latin America by opening a new office in Lima (Peru). The firm, which already has a strong presence in Mexico, Colombia and Brazil and over 20 years of experience in the region, is finalizing details before starting to operate in Peru.
One of the firm's most recent decisions has been to hire Aldo Reggiardo who, up until now, was a partner at one of Peru's leading law firms. Once the Partners Meeting gives the go ahead, Mr. Reggiardo will join the Cuatrecasas team as partner in charge of the finance and project finance-infrastructure practices. Carlos Lasarte and José Moya have already moved to Lima to develop the finance and corporate, and M&A practices, respectively.
The new office will focus on developing the corporate-M&A, project finance-infrastructure, and arbitration practices, and will have the support of the tax practice. In the coming months, the team is expected to have over 15 Peruvian lawyers, and new partners will be hired to lead each area of activity.
One of the key points of the firm's Strategic Plan is to become a leading law firm in Latin America, capable of offering expert advice on our clients' most complex issues in the main Latin American markets. With the opening of the Lima office, Cuatrecasas aims to (i) boost the advisory service it provides to the many Spanish companies operating in Peru, making use of the synergies with its other offices in the region and on other continents; and (ii) become the local firm of reference for the projects in Peru of European and international law firms with which it has strategic relationships. The firm aims to offer Peru a service with high added value that stands out from the rest, exporting its international best practices and quality standards, as it did when it opened offices in Mexico and Colombia.
Hiring Aldo Reggiardo
Until recently, Aldo Reggiardo Denegri was partner and co-director of the projects and infrastructure department of a leading Peruvian law firm. He specializes in corporate and financial law, including finance structuring, M&A, capital markets, and project finance in the infrastructure, energy and mining sectors.
He has extensive experience in restructuring the liabilities of insolvent companies and handling debt and capital issues, both in the national market and in the main international markets. He is also recognized for his work developing projects and advising banks and financial institutions.
Previously, he was an international associate at Cravath Swaine & Moore LLP in New York.
He studied law at Pontificia Universidad Católica del Perú and has a Master in Corporate Law from New York University. He also completed a course specializing in accounting and finance at the ESAN Graduate School of Business.
He has lectured on commercial law at the Universidad de Lima and on corporate law at the Pontificia Universidad Católica del Perú, and lectures on the course "Assessing and Financing Projects" in the Master of Business Law at the Pontificia Universidad Católica del Perú.
He has written several articles on company law, banking and finance law, insolvency law and securities market law. He also talks at national and international forums on his specialty areas.