Fourth Cuatrecasas Acelera program selects six startups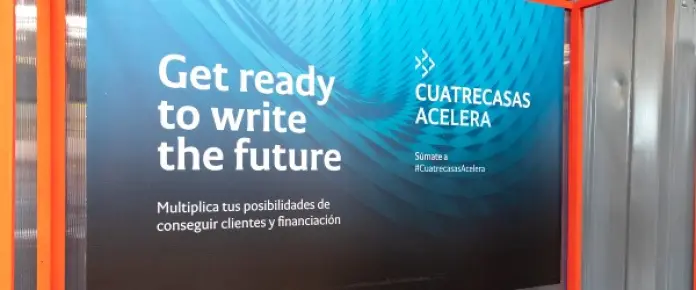 The fourth Cuatrecasas Acelera program held its first boot camp with the six selected startups over October 1 and 2. The first day of this training program took place at the Cuatrecasas Madrid office and the second day at South Summit, the largest startup conference in Spain.
During the two-day boot camp, the six startups were able to meet the mentors who will accompany them throughout the program. They also participated in a simulation session on negotiating with investors given by Diana Rivera, a partner in the firm's Corporate and Commercial Practice, and a session on intellectual property by Cuatrecasas associate, Jean-Yves Teindas.
Over a four-month accelerator period, the selected startups will have the legal, business and technological support they require, through group and individual sessions with experts from Cuatrecasas, Telefónica Open Future, Netmentora, MicroBank and Alastria, as well as access to clients and financing.
There will be a boot camp next week for the two startups selected for the Fast Track program, with whom Cuatrecasas has already defined the use case and pilot project they will develop over the four months. The projects are doDOC and Closd, two legaltech solutions that will enable lawyers to increase efficiency.
The program will end in February with a Demo Day when the entrepreneurs can present their projects to investors and key players in the entrepreneurial ecosystem.
Selected projects:
CROOWLY: a project that develops legaltech solutions and digital onboarding based on biometric tools and artificial intelligence.
DATANCIA: a startup specializing in big data analytics by developing and implementing machine learning and AI algorithms in statistical models.
ETHICHUB: a collaborative finance platform, based on blockchain technology, which puts small-scale farmers who do not have access to the banking system in contact with users worldwide.
INVIERTIS: first online market to invest in leased properties in the residential sector. A marketplace to invest in properties that already have reviewed and certified tenants, to obtain returns from day one with just a click.
LISA SEGUROS INTELIGENTES: an insurance distribution platform for professionals, freelancers and companies. It presents LISA Recycling, aimed at crowdsurance, a combination of traditional insurance and an insurance model between insured persons and reassurance.
LUMAPP: a startup that provides the tools necessary to automate finance and business management processes, in an integrated manner and by using AI.
Startups selected for Fast Track:
CLOSD: a legal transaction management platform created by former business lawyers. It brings together lawyers and parties in a safe space, facilitates and ensures document exchange, simplifies project organization and management with interactive check lists, automates signings and closures with electronic signatures in a secure interface to authenticate the signatures, and creates archives on transactions once they are closed.
doDOC: a collaborative platform to plan, edit, review and approve complex professional documents. doDOC creates high value by streamlining document workflow, which enables quicker document preparation, a perfect instant format, and a traceable document life cycle.
Cuatrecasas Acelera website: https://acelera.cuatrecasas.com/en/