Sebastián Leyton, with over 13 years of experience, joins the firm's office in Santiago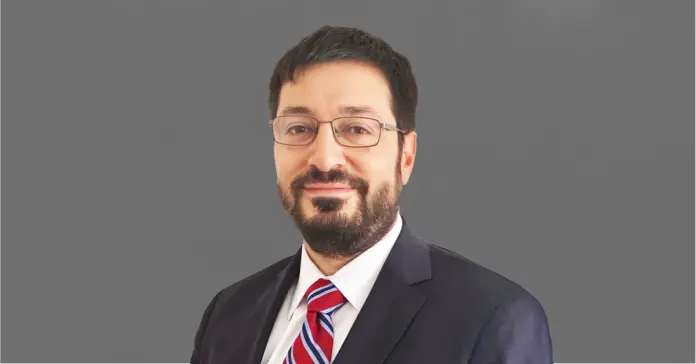 Cuatrecasas strengthens its office in Santiago by bringing lawyer Sebastián Leyton on board as a new partner in its Energy and Regulatory Practice. His arrival at the law firm reinforces the Cuatrecasas commitment to consolidating and improving its positioning in the Chilean and Latin American legal field.
Throughout a career spanning more than 13 years, Sebastián Leyton has accumulated extensive experience in electrical projects, including international financing, acquisition and development transactions for both conventional and renewable generation; electrical distribution; and electrical transmission, having worked for Chilean and US law firms.
His previous position before joining the firm was as director of the Legal Division of the Superintendency of Electricity and Fuels (SEC), where for three years he led a team of 25 lawyers in Chile's main audit institution for the energy industry. While at SEC, he participated in diverse disciplinary proceedings, administrative disputes, draft legislation, authorization of electrical energy concessions and green hydrogen projects. He was also involved in regulatory interpretation for the energy sector.
Leyton holds a Bachelor's degree in Legal and Social Sciences by the University of Chile; a Master of Laws by the University of California, Berkeley, School of Law (USA); and a Certificate of Specialization in Energy & Clean Technology, also by Berkeley Law. In addition, he holds a diploma in Natural Resources and Energy Law by the Pontifical Catholic University of Chile.
The new Cuatrecasas partner commented on his hiring that "Joining a great international law firm like Cuatrecasas, which has a clear, ambitious commitment to Chile and the region, is a huge professional recognition of which I feel proud. The firm is committed to developing and implementing an Energy and Infrastructure Practice, in a context in which the energy industry will face serious challenges in the coming years."
Cristián Conejero
, managing partner of the Cuatrecasas office in Santiago, added, "Sebastián arrives at the perfect time to strengthen our office in the Energy and Regulatory Practice. He will contribute to developing our capacities and supporting our clients in a dynamic industry that has a great projection for growth in Chile and in the Latin American jurisdictions where Cuatrecasas is present. We are very pleased to have a leader in the industry with Sebastián's personal and professional qualities."