Felipe Mariño has 16 years of experience in corporate law and M&A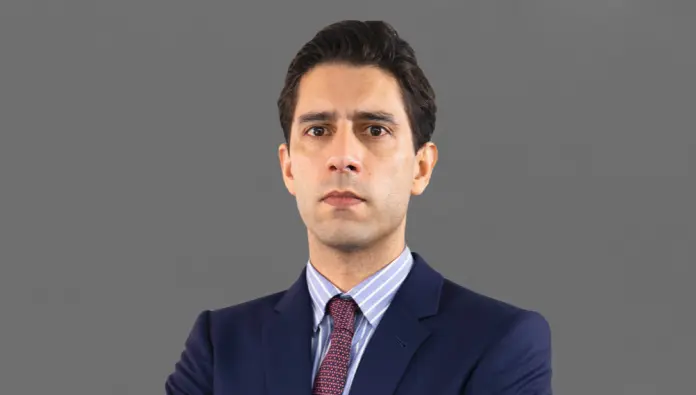 Cuatrecasas strengthens its Bogotá office by hiring Felipe Mariño as a new partner in the Corporate and M&A Practice. Felipe's arrival reinforces the commitment of Cuatrecasas to consolidating and improving its positioning in the Latin American legal market.
Over the course of his career of 16 years to date, Felipe Mariño has accumulated vast experience in advising companies, particularly on negotiating contracts of varied complexity, structuring projects and implementing M&A transactions, all mainly in the infrastructure and real estate sector.
Felipe has a Bachelor of Laws from Universidad de Los Andes de Colombia and a Master of Laws from Northwestern University, Chicago. He also specialized in company law at Pontifica Universidad Javeriana de Colombia.
Felipe commented the following about his hiring: "I am honored to join a team with the professional qualities and institutionality that Cuatrecasas offers. My hiring at the firm comes at a special time in my career: my vast experience in M&A, the commitment by Cuatrecasas to Colombia and to Latin America, and the team and leadership already existing at the firm make up the perfect formula for the firm to continue consolidating its position as a leader in the region."
Manuel Quinche
, managing director of the Cuatrecasas Bogotá office stated: "From the very start, we knew we would share a present and future vision of law firms and the legal profession. We quickly became aware that, as we had so much in common, the polling of our ideas could greatly enhance the building of the organization we want: an organization that breaks old paradigms in the provision of legal services, anticipating the future and keeping people as the focus of everything we do."
Juan Felipe Vera
, the partner in charge of the Corporate and M&A Practice at Cuatrecasas in Colombia, said: "Felipe has arrived at the perfect time to help us contribute to the consolidation, growth and strengthening of the practice. We are very pleased to have a leader in the industry with Felipe's personal and professional qualities."