Spain
Portugal
Chile
Colombia
Mexico
Peru
Cuatrecasas holds the annual Compendio sessions to welcome the 200+ professionals that have joined the firm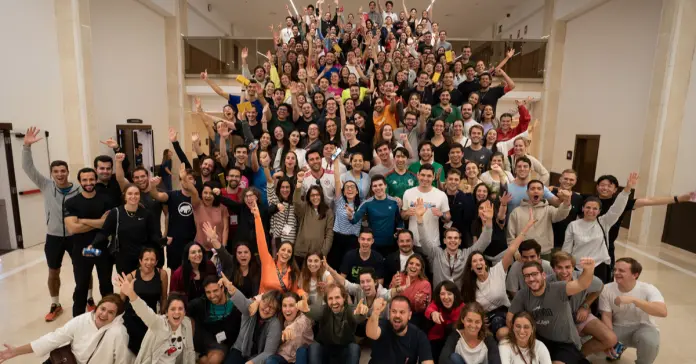 Cuatrecasas has welcomed all the staff that joined the firm over the last year to the workshops held in Sitges (Barcelona) from October 27 to 29. After two years online, the Compendio has once again been held in-person, bringing together over 200 new staff members from the firm's different practice areas and departments to study the history, values and corporate culture of Cuatrecasas, and to meet colleagues from other offices.
The Compendio has been a meeting point for professionals from the offices in Alicante, Barcelona, Bogotá, Girona, Lima, Lisbon, London, Madrid, Málaga, Mexico City, Palma, Porto, Santiago de Chile, Seville, Valencia, Vigo and Zaragoza. They all participated in a series of in-house talks and activities to develop a deeper understanding of key knowledge and aspects of the firm, such as ethics and good governance, the Strategic Plan for equality and diversity, and professional challenges that the new staff members may face, in addition to discussions about the different collaboration and work options.
The talks over the two days included Rafael Fontana, senior partner of Cuatrecasas; Núria Martín, human resources director; Anabel Casahuga, compliance director; and
Javier Castrodeza
, partner in the Restructuring, Insolvency and Special Situations Practice; these top-level speakers raised subjects such as the firm's values and how they are applied in daily work, and a review of some of the firm's landmark cases.
To end these sessions, the new professionals gathered in Sitges divided into teams and collaborated in several outdoor activities with the main goal of creating a sense of companionship and belonging.
The 2022 Compendio was led by Gemma Villalbí, training manager; Roberto López, senior ERP consultant; and lawyers
Álvaro Fernández
,
Aina Maragall
and
Francisco Soares
; whose work focused on accelerating the new recruits' technical growth and collaborative learning.