Lawyer Gizeh Polo, who has 12 years' experience, joins firm's Mexico City office as a partner in its Corporate and M&A Practice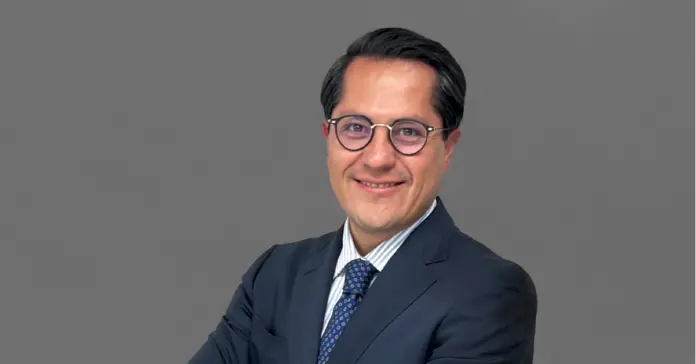 Cuatrecasas reaffirms its commitment to the Corporate and M&A Practice with the hiring of Gizeh Polo as a new partner in the practice at its Mexico City office. His solid experience in carrying out transactions in the capital, debt and structured instruments markets (capital development certificates and investment trust certificates; CKDs and CERPIs in their respective Spanish acronyms) will contribute to consolidating a practice area that continues to be one of the firm's most important pillars of growth, while strengthening its cross-sectoral and international character, and its presence in Mexico.
Polo, who has over 12 years' experience, has developed a prominent career with special acknowledgment in national and international transactions involving issues and offers of all types of securities, as well as in certain types of financing, restructuring and regulatory aspects relating to the Mexican financial system in general. His experience includes advising on various innovative structures on the Mexican financial market, some of which we highlight here: the authorizations of the Mexican regulators in financial matters for the merger between UBS Group AG and Credit Suisse Group AG; the first and second—and up to now, the only—special-purpose acquisition companies listed on the Mexican stock exchange ("BMV": VISTA and PAC; now, following their initial business combination, GAV); the largest energy and infrastructure investment trust, FIBRA-E, in the country's history at its initial public offering (BMV: FNAIM); the first FIBRA in the telecommunications industry (BMV: FSITES); the first CKD focused on the agricultural sector (BMV: RRGCK); the first securitization for social purposes in Mexico (BMV: FINAECB); the most recent dual listings on the Mexican and the New York markets (NYSE: VTMX and VIST); and the first synthetic securitization using an asset portfolio from a Mexican bank and several global offers under Rule 144A and Regulation S.
He has a Bachelor of Laws from the Mexican Autonomous Institute of Technology (ITAM) and a Master of Laws from Georgetown University Law Center, USA. He is author of a book on the general theory of law and the judicial role and has issued several publications. He has also contributed to notable compilations, World Bank publications, and various opinion pieces in the Mexican newspaper Milenio Diario and literary magazine Letras Libres. He lectures in commercial law at the ITAM.
"This is a great opportunity to develop the practice area specializing in the public markets for capital, debt and structured instruments, as well as in regulatory aspects relating to the national financial system in general. This opening—in a market like the Mexican one—is invaluable, as the Cuatrecasas platform allows a unique work plan to be unrolled, focusing on an orderly growth with development, integrated and collaborative national and regional enterprise, as well as conveying a fresh, energetic attitude to our clients. At the same time, it is an important responsibility to reflect such a successful model as that of Cuatrecasas, with over 100 years of history, in the capital market transactions in Mexico, and enables us to add to the great progress of our Mexico City office in all our other practice areas to significantly consolidate our local presence," said Gizeh Polo, who also expressed his enthusiasm and optimism due to this milestone in his career.
"We are very excited about Gizeh's hiring. The Mexican market's vastness and sophistication requires high specialization, and Gizeh will help us to consolidate a practice that is of great importance for the firm. His hiring reaffirms the Cuatrecasas vision regarding Mexico as a benchmark market for our different practice areas," stated
Iván Libenson
, managing partner of the Cuatrecasas Mexico City office.