Jorge Badía, managing partner of Cuatrecasas passed away on Sunday, July 17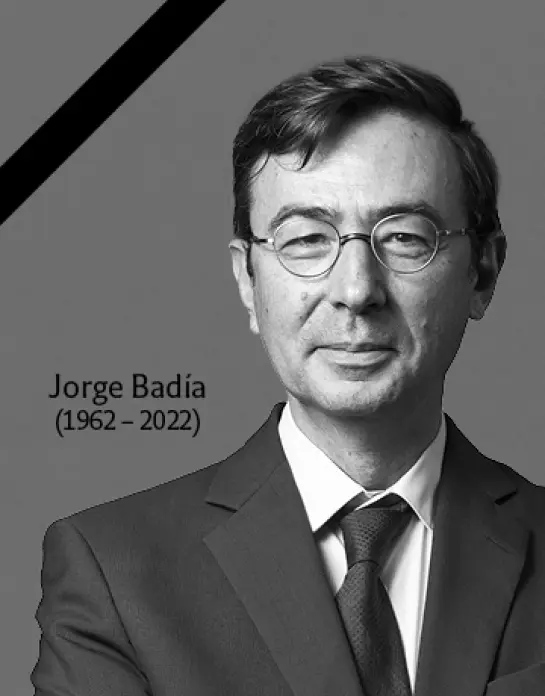 Jorge Badía
, managing partner of Cuatrecasas, passed away unexpectedly on Sunday July 17, 2022, at 59 years of age. An expert in litigation and arbitration, and an advisor of complex corporate disputes, after three decades as a prestigious lawyer, in 2015, Jorge Badía, became managing director at Cuatrecasas. Four years later, in 2019, he received the partners' backing to become the firm's managing partner, demonstrating exemplary performance and firmly committing to the firm's expansion, to talent and to the most innovative and efficient working methodology.
He demonstrated professionalism and good management throughout his career, and his name is a synonym of quality and efficiency in the legal world. As the firm's managing partner, he led the firm's strategic development, growth and expansion wisely and with serenity, bringing it to the leadership position it occupies today. Jorge Badía was the maker behind the modernization of a firm that has become one of the best international firms.
Even during the most turbulent and difficult of times, his firm authority enabled the firm to consolidate its position and achieve its best figures and results. His prestige as a lawyer was, and is, recognized, through his naming as Lawyer of the Year three times, as well as the other many national and international recognitions he received. He was a a truly unparalleled leader and an exceptional person.
R.I.P.