The Meta Volante program aims to strengthen the professional development of the firm's new mid-level associates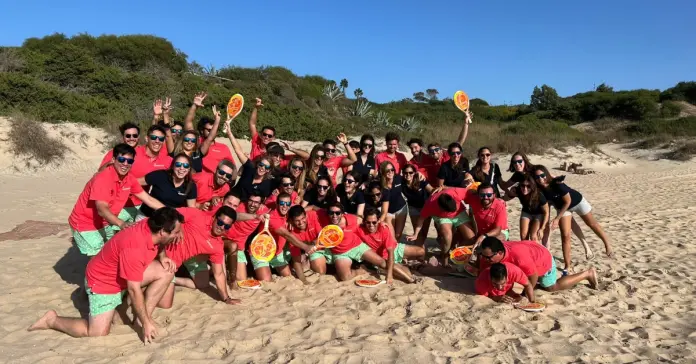 Cuatrecasas has closed a new edition of the Meta Volante program with resounding success. This internal initiative, aimed at strengthening the professional skills and market vision of the new mid-level associates, brought together nearly 60 lawyers during the first week of October in Sancti Petri (Cádiz), where they participated in a program led by Ignacio Buil, a partner in the firm's Finance Practice.
Participants from the Barcelona, Bogotá, Lima, Lisbon, Madrid, Málaga, México City, San Sebastián, Santiago de Chile, Seville, Vigo and Zaragoza offices met up to participate in a series of lectures and activities to look more closely at the key knowledge, tools and know-how for the business processes and development.
The new mid-level associates were able to gain in-depth knowledge of key aspects of the Cuatrecasas strategy through other partners' and colleagues' experience. These training days featured high-level speakers including the firm's Senior Partner,
Rafael Fontana
; Marketing Director, Laura Canudas; and Human Resources Director, Núria Martín. Corporate and M&A partners
Kai Fischer
,
Javier Fontcuberta
and
Agustí Cerdá
, and Litigation and Arbitration partner
Omar Puertas
also took part in the event.
Another year has concluded for one of the most outstanding Cuatrecasas initiatives to boost its lawyers' technical progress and collaborative learning.
Don't miss the gallery of images we have prepared here: http://cuat.re/Dr26F