Cuatrecasas Foundation calls for applications from law students for second edition of Manuel Olivencia Scholarship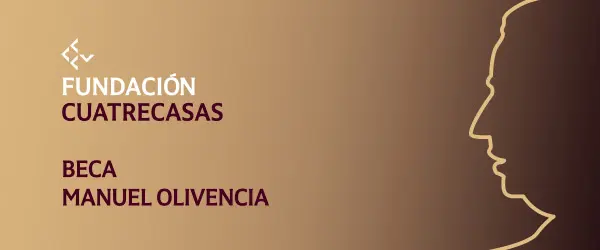 The Cuatrecasas Foundation has called for applications for Manuel Olivencia Scholarship from law students from the autonomous region of Andalusia. The scholarship, of up to €60,000, will be granted to a student intending to carry out a master or PhD in business law. The studies must be completed at a university or center for higher education in the US or in any country of the European Higher Education Area, excluding Spain.
This initiative was created in 2019 to support the international education and excellence of students with the best academic records in the field of business law. The Cuatrecasas Foundation grants the scholarship annually to pay homage to the distinguished lawyer and academic who died on January 1, 2018.
Applicants (the winner must use the scholarship during the 2020-2021 academic year) have until 2:00 p.m. on Friday, April 24, 2020, to email their applications and required documents to: becamanuelolivencia@cuatrecasas.com.
The scholarship board appointed to select the candidate with the greatest merits and abilities is made up of independent Andalusian experts of recognized standing. The board is chaired by Guillermo Jiménez Sánchez, vice-president emeritus of the Constitutional Court and professor emeritus of commercial law, and our council Macarena Olivencia is the honorary chair.
The board's decision will be announced in May 2020 and published on the Foundation's website (http://www.fundacioncuatrecasas.com/). The scholarship award ceremony will take place at a public event held in Seville, with representatives from universities, and academic, business and social institutions of Andalusia will be present.
About Manuel Olivencia
Manuel Olivencia was an accomplished lawyer who combined the vocation of teaching from his chair of commercial law with the desire to share knowledge from his professional work in Cuatrecasas, as a partner of the firm.
His professional curriculum as a lawyer, university professor, undersecretary of education, commissioner of the Expo 92 in Seville and chair of the commission that drafted the Olivencia Code, is complemented by his personal trajectory and the indelible memories he left his family, friends, students, colleagues and everyone who knew and interacted with him.
Manuel Olivencia is, and will continue be, a reference in the public life and society of Seville, Andalusia and Spain.
About the Cuatrecasas Foundation
The Cuatrecasas Foundation, created in 1991, focuses its activity on projects relating to the rule of law and access to justice in line with the United Nations Global Compact and the Sustainable Development Goal 16: peace, justice and strong institutions.
The foundation's flagship activities are the Manuel Olivencia Award for Good Corporate Governance, the Manuel Olivencia Scholarship and the creation of the Spanish Pro Bono Foundation, a platform including a wide representation from the legal world to develop pro bono projects in Spain.
For more information and details of the Beca Manuel Olivencia, click here.