España
Portugal
Internacional
Chile
Colombia
México
Perú
Our experts summarize the top trends in International Arbitration in 2022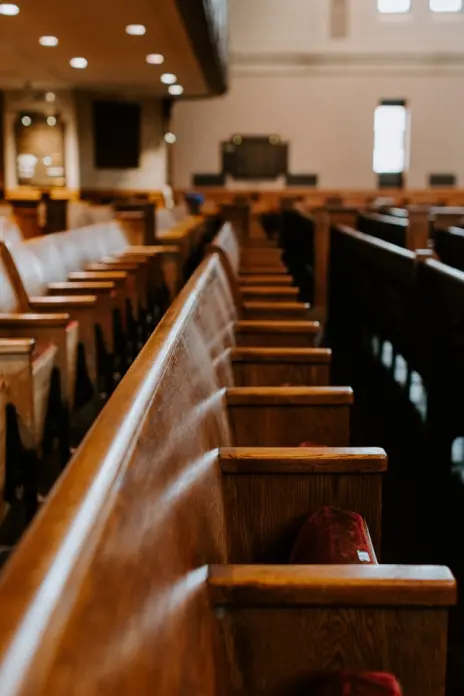 > COVID-19 continues to play a significant role in the international arbitration scene
As we transition into 2022, the COVID-19 pandemic continues to disrupt almost every facet of life worldwide. Despite the greater availability of vaccines and major advancements in treatment, the surge of the Omicron variant across the globe has upended expectations of a speedy return to pre-pandemic life, and, once again, travel restrictions, lockdowns and other health-related measures are on the rise.
The pandemic will likely continue to be a source of new arbitration disputes across a wide variety of sectors, because of the economic disruption caused by the pandemic, as well as the impact of measures implemented by States to respond to the crisis:
Supply chain disruption: COVID-19 has caused massive disruptions in global supply chains. These disruptions not only impact a company's inventory and profits, but they also damage reputation and goodwill, creating fertile ground for legal disputes that only exacerbate the damage. Not surprisingly, many international arbitration institutions have reported a record high in the number of new cases filed in the past year. International arbitration emerges as the appropriate mechanism for international companies to obtain efficient and effective relief for supply chain disputes.

The prolonged impact of COVID-19 effects (e.g., leading automotive and electronic manufacturers anticipate the chip shortage will continue at least until late 2022) is expected to lead to a further increase in the number of supply chain disputes during 2022. Also, Russia's invasion of Ukraine is expected to further deepen the chip crisis and further fracture supply chains that are already reeling from the effects of COVID-19.

We expect that supply chain disruptions caused by COVID-19 will also generate an increase in disputes in construction and engineering projects in Portugal and Spain, as the supply of raw materials suffers delays and costs increase.


Government/Investor protection measures: As governments around the world adopt emergency measures to respond to the crisis and provide relief to hard-hit sectors of their economies, we can anticipate new investment arbitrations across a wide range of industries. For instance, Cabo Verde is already facing an ICC arbitration in response to its announced plans to renationalize its flag carrier airline in the wake of the pandemic. Further, new disputes will likely weigh on the issue of who should bear the costs of the pandemic, as new investment arbitration proceedings attack governmental inaction. Chile is already facing ICSID proceedings over its alleged failure to provide relief to airport operators, whose profits were seriously impacted by the crisis.

Governmental measures will almost certainly give rise to arbitrable disputes in Portugal, where the government has enacted several pieces of legislation that have a clear potential to give rise to both contractual and (to some extent) possibly investment protection disputes. A standout example that has already generated disputes is Law Decree 19-A/2020, which established a temporary limitation on the possibility of seeking the reestablishment of financial equilibrium in concession agreements (e.g., health sector and highway concessions).


Rebus sic stantibus: In Portugal, the disruption of contractual programs has generated and will likely continue to generate in 2022 a large number of disputes that revolve around the application of the statute of fundamental change of circumstances (Rebus sic stantibus), which is established in Portuguese law under article 437 of the Civil Code. This trend has been felt across a variety of sectors, but it has been more noticeable in M&A and real estate, particularly lease agreements, where the pandemic impacted the basis of ongoing transactions and long-term contractual relationships.
> Renewable energy disputes
Latin America: Over the past decade, renewable energies have become one of the fastest growing sectors of the energy economy in Latin America, especially solar and wind energy. Given the large-scale capital requirements needed to finance these projects and supply the necessary technology (which is often only provided by a handful of companies), Latin American economies are highly dependent on private international investment to develop their renewable energy infrastructure. For investors, in turn, the economic performance of renewable energy projects is conditioned by complex commercial, financial, regulatory, environmental, and social factors, making the sector a fertile ground for the emergence of new arbitration disputes.
While, to date, there have been relatively few arbitration proceedings concerning renewable energies in the region, we can anticipate potential sources of disputes that may result in international arbitration in the foreseeable future:
Regulatory changes: Renewable energy projects are often structured around a favorable regulatory regime to yield a positive return. This makes investments in the sector particularly vulnerable to regulatory changes, turning the adoption of new regulations into a potential source of disputes.

Mexico is an illustrative example. In recent years, the Mexican government has proposed a series of sweeping regulatory reforms to its energy sector, including modifications to its system of clean energy certificates, energy dispatch rules and transmission tariffs. If adopted, these measures could have an adverse impact for investors in renewable energy projects and result in a new wave of international arbitrations.


Land use and permitting issues: Solar photovoltaic facilities and windfarms are very land-intensive projects, making renewable energy investments particularly prone to encountering issues when securing the necessary land purchases, leases, and rights of way for personnel and transmission lines. Further, obtaining the necessary environmental and social licenses often results in conflicts with authorities and local communities that may hamper the development of projects and result in arbitration.

For instance, Guatemala is currently facing a series of new ICSID arbitrations over a hydroelectric project and a project to upgrade the country's electrical grid. In both cases, the developers faced significant opposition from local communities and municipalities, resulting in delays that impacted the planned execution of the projects and laid the ground for arbitration.


Complex financing structures: Most large renewable energy projects are project financed, relying on the project economy to obtain their loans and to make the project economically feasible. Consequently, disruptions or delays that affect the economic performance of any project are bound to trigger future disputes. In that light, it is foreseeable that the project delays and disruptions caused by the COVID-19 pandemic will be a new source of arbitrations in the sector.
Portugal & Spain: The energy transition currently being implemented in Portugal is also considered to have the potential to generate disputes; for instance, due to government intervention and the discontinued use of fossil fuels.
While, in Spain, as is well known, investment arbitrations against this country in the renewable energy sector have become mainstream in recent years. Spain's legislative reforms in the renewable sector, mainly in 2013, frustrated the investment activities and profits expected by many investors, triggering a wave of arbitration proceedings under the Energy Charter Treaty (+ 50 treaty claims from renewable energy investors). A significant number of these proceedings favored claimants, and Spain has been ordered to pay considerable amounts to the investors.
> Increase in ESG-related disputes in commercial and investment arbitrations
In recent months, there has been a considerable increase in public and private interest in ESG ("Environmental, Social and Governance"). Political, social and investor pressure has accelerated the introduction of ESG measures worldwide, and new regulations related to ESG concerns will be implemented in the coming years. ESG issues have been a hot topic in discussions among private companies, public institutions, and investors.
Companies now face the challenge of adapting their business to these changes and complying with this new regulatory package. This new scenario not only requires the revision of the company's internal policy and procedures, but it also requires the company to address the risks that may arise from its business relationships with other companies. Accordingly, ESG clauses are now regularly included in the latest commercial contracts. Against this backdrop, this emerging and complex issue is more than likely to generate disputes over the interpretation and application of ESG contractual clauses.
Arbitration, already the preferred mechanism for cross-border dispute resolution, is well suited to resolving highly complex ESG-related disputes. In fact, arbitration clauses are included in many contracts governing the energy, natural resources, infrastructure and construction sectors, which are some of the most likely sectors to be involved in ESG-related disputes.
ESG-related disputes will continue to increase in investor-state arbitrations. These cases will arise mainly from ESG regulation enacted by governments relating to the energy transition and sustainability to address climate change.
> Third-party funding in the context of international arbitration claims
There is an increasing appetite for litigation funding, and international arbitration is no exception. Portfolio funding is becoming more and more attractive, because it allows the funding or monetization of several claims with uneven prospects of success. Corporate awareness is being coupled with a wider range of funds (national, international, and those with different focus and ticket requirements).