Cuatrecasas advises on the purchase of EDP hydroelectric dams for €2.2 billion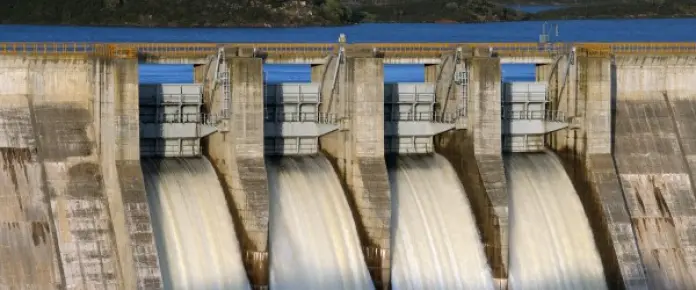 Cuatrecasas advised French investor consortium formed by energy company Engie, insurer Predica, part of Crédit Agricole Assurances group, and Mirova fund, of the Natixis group, in the purchase from EDP – Energias de Portugal, S.A. of a set of six dams located in the Douro region of Portugal, for €2,210,000 million. This is the highest-value M&A operation announced in Portugal during 2019 and one of the largest at the Iberian level.
The hydric power plants purchased from EDP are located in the northern region of Portugal, in Bemposta (Mogadouro), Picote (Miranda do Douro), Miranda do Douro, Vila Nova de Foz Côa (Feiticeiro dam), Torre de Moncorvo (Baixo Sabor dam) and Alijó (Foz-Tua dam), representing a total of 1,689 MW of hydroelectric power.
Engie is one of the leading international players in the energy sector, focused on three areas: electricity, gas and energy services. Predica is part of the Crédit Agricole Assurances group and is the second largest French life insurer, with €249 billion in assets under management as insurance policies. Mirova, owned by Natixis Investment Managers, is an investment fund based in France, which has $14.9 billion in assets under management.
In this operation, French firm Bredin Prat and Cuatrecasas provided the legal advice, with partner Francisco Santos Costa ensuring the coordination at Cuatrecasas. The team included more than 20 lawyers from Corporate and M&A, Public and Regulatory, European law and Competition, Banking, Finance and Capital Markets, Tax, Labor and Litigation.
The Engie/Mirova/Predica consortium's competitors in this operation included Norwegian Statkraft and Spanish Iberdrola.
The transaction is scheduled for completion during the second half of 2020 and is pending the applicable corporate and regulatory approvals.
Cuatrecasas is one of the most active law firms in mergers and acquisitions in Portugal, particularly in the energy sector, in which it advised on several transactions this year. Since 2013, Cuatrecasas has taken the lead in the Iberian market ranking by volume of deals, according to financial intelligence agency Mergermarket.