Cuatrecasas hires Domingo Rivarola as partner leading Litigation and Arbitration Practice in Peru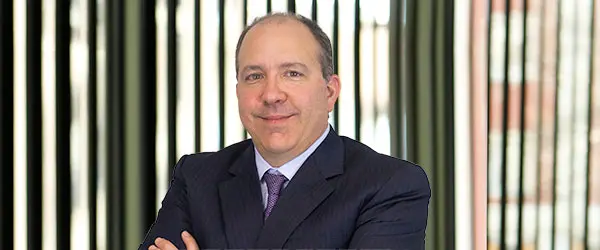 Cuatrecasas, a leading law firm established in Spain, Portugal and Latin America, has hired a new partner for its Lima office. Domingo Rivarola Reisz joins the firm as the partner leading the Litigation and Arbitration Practice.
The firm now has six partners in its Lima office. Juan Pablo Porto is the partner in charge of the Tax Practice, Aldo Reggiardo is the partner in charge of the Finance and Project Finance-Infrastructure Practices, partner Oscar Trelles heads the Corporate and M&A Practice, and partners Carlos Lasarte and José Moya have been developing these practices together with Mr. Reggiardo and Mr. Trelles, respectively. Domingo Rivarola's hiring strengthens the firm's cross-sectoral legal advisory service.
Cuatrecasas already has a strong presence in Mexico, Colombia and Brazil and over 20 years' experience in the region. The Peru office focuses on developing the following practices: Corporate and M&A, Project Finance-Infrastructure, Arbitration, Labor and Employment, and Tax.
The firm bases part of its business strategy on becoming a leading law firm in Latin America, capable of offering expert advice on its clients' most complex issues in the main Latin American markets. With the Lima office, Cuatrecasas enhances the advisory service it provides to the many Spanish companies operating in Peru, combines synergies with its other offices in the region and on other continents, and positions itself as the local firm of reference for the projects in Peru of European and international law firms with which it has strategic relationships.
Cuatrecasas aims to offer Peru a service with high added value that stands out from the rest, exporting its international best practices and quality standards, as it did in Mexico and Colombia.
About Domingo Rivarola
Specializing in national and international arbitration, Domingo Rivarola has over 20 years of experience in dispute resolution.  He has participated as the defense lawyer in many national arbitration proceedings regarding state, commercial and concession contracts. He has also participated as the defense lawyer in international arbitration proceedings before the ICSID and the ICC. From 2005 to 2019, he acted as an arbitrator in commercial arbitration proceedings administered by the Lima Chamber of Commerce and in ad hoc contractual arbitration proceedings.
A member of the Lima Bar Association, Mr. Riverola is a listed arbitrator at the arbitration centers of the American Chamber of Commerce and of the Pontificia Universidad Católica del Perú, and at the Lima Chamber of Commerce's National and International Conciliation and Arbitration Center.
He lectures on the justice system and dispute resolution at the Pontificia Universidad Católica del Perú, and has also lectured at the Universidad Peruana de Ciencias Aplicadas. He has also spoken at courses and conferences organized by the Peruvian Judiciary Academy, the Peruvian judiciary and the Universidad Nacional Mayor de San Marcos. He has written many articles for specialized journals, and regularly speaks on legal issues at conferences in Peru.
He has a Bachelor of Laws from Pontificia Universidad Católica del Perú (Peru) and a Master of Laws from University of Virginia (USA), and has also completed specialty courses in international arbitration.