For three weeks, third and fourth year students will work in the various areas that Cuatrecasas provides legal advice in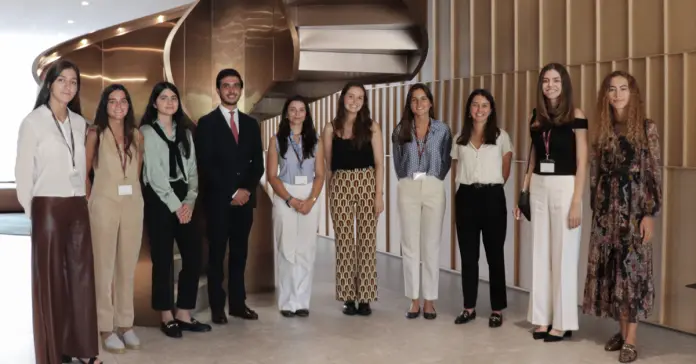 On July 10, 11 law students started three weeks of work experience in Lisbon and Porto as part of Cuatrecasas's summer internship program.
The new summer interns that will work at the Lisbon and Porto offices are third and fourth year students from the University of Lisbon Law School, Nova University of Lisbon Law School, Catholic University of Lisbon Law School, Catholic University of Porto Law School, ESADE Law School, and IE University.
The students will join the following practice areas: Banking, Finance and Capital Markets, EU and Competition Law, Tax, Real Estate, Labor, Litigation and Arbitration, Oil & Gas, Public Law, and Corporate and M&A. They will also receive training in marketing, communication, knowledge and innovation.
The welcome session held on July 10 was attended by Cuatrecasas's managing partner in Portugal, Nuno Sá Carvalho, members of the trainee recruitment committee, tax partner Pedro Vidal Matos and labor coordinating partner Rui Vaz Pereira, corporate and M&A partner Martim Anahory, and the human resources team. The purpose of the session was to present the internship program and explain the goals it intends to achieve.
These summer internships aim to give trainees their first experience working at an international law firm.