Francisca Levin, who will lead the Competition Practice at the Santiago, has 14 years of experience in competition law and economic regulation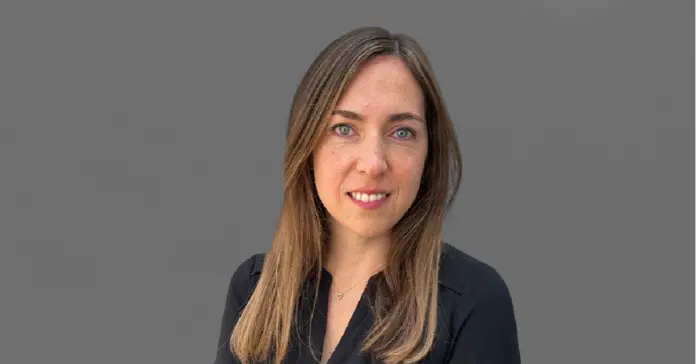 Cuatrecasas consolidates its strategic position in competition law with Francisca Levin coming on board as a new partner in the Santiago office on October 16. She will lead a practice that is developing fast in the region, helping to reinforce a team of 9 partners and 28 lawyers that advise national and international clients.
With 14 years of experience, Francisca Levin has a solid career specializing in competition and financial regulation. Throughout her extensive career, Francisca has mainly focused on advising on merger control, providing preventive assessment of anti-competitive practices (abuse of dominant position, collusion, interlocking infringements and merger control infringements), defending and representing clients, designing legal strategies and handling competition litigation at the competition court in Santiago and at the Supreme Court. She also lectures in several postgraduate courses on competition law at the best universities in Chile (Pontificia Universidad Católica de Chile, Universidad de Chile, Universidad de los Andes and Universidad Adolfo Ibáñez or UAI).
With a Bachelor of Laws from Pontificia Universidad Católica de Chile, she also has an LLM in Competition Law from King's College London and an MSc Regulation (major in Utilities Regulation) from the London School of Economics and Political Science. Her academic specialty has enabled her to develop expertise in the area of convergence between competition and economic regulation, particularly in TMT and aerial regulation, in digital markets and energy, as well as in the assessment of the competitive impact of sectoral regulations.
"I am very happy to start this new phase in which I can bring my experience in competition and economic regulation to an international law firm such as Cuatrecasas. My task of helping to consolidate the practice for preventive control of mergers and the regulatory litigation practice, which Cuatrecasas has been developing since opening its office in Chile, is an exciting professional challenge," said Francisca regarding her new post at the firm.
This new hiring will strengthen the position of the Cuatrecasas office in Chile, with the firm opting for strong profiles with solid reputations to take on the challenges in this sector. Francisca's work will help boost the firm's Competition Practice, enabling the firm to offer increasingly more cross-sectoral services to its clients.
"We are very pleased to have Francisca join us as a partner to boost our new Competition Practice, whose creation comes as a step in the natural growth process of Cuatrecasas in Chile. Highly recognized on the market as an expert in this area, Francisca has experience in leading competition law firms as well as with the Chilean antitrust authority, where she led the Mergers and Concentrations Unit, a unit that, after the 2016 reform, became very important due to the preventive and mandatory control system imposed by law. I am certain that her contribution to our project will be key," said managing partner of the Cuatrecasas Santiago office, Cristián Conejero.
Since 2019, Francisca Levin has held the position of head of mergers at the Chilean antitrust authority (FNE)—considered a reference in Latin America, its procedures and analysis are followed by all competition agencies in the region—, where she was in charge of the analysis of approximately 200 concentrations that the institution was notified of, leading the regulatory changes in the area (new regulation on merger notifications) and soft law changes (new guide on analysis of horizontal concentrations), as well as representing the institution in all related lawsuits before the Chilean Competition Tribunal and the Supreme Court.